Google Playground

Google Playground is part of the Google Pixel's Camera. Anyone with a Pixel can use it to add fun & intelligent characters, dynamic text and 2D stickers to their world with Augmented Reality - or take Selfies with virtual characters.

I have served as Technical Art Director, an interesting challenge considering the proprietary technology and unique design of Playground. We have shipped two major annual launches, and over a dozen collections of original characters and IP collaborations.

Google Daydream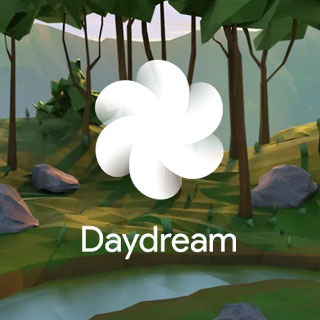 For Google's Daydream VR platform, I was able to contribute to a few key 3D environments. This work primarily involved optimization, cleanup, and re-implementation of key backdrops for the homeworld, play store and system menu with a focus on 6-dof compatability.
Daydream is a heavily optimized platform that demanded both clean, high end visuals and very tightly controlled resources.